Staff – Cosmetic Dentists in Northwood
Please click on a staff thumbnail for more information:
---
Your dentist
Dr Vik Shah (GDC Reg.61898)
Hello, I am Vik and the Principal Dentist at Dene Dental Practice. I am responsible for ensuring that you receive the highest level of dental care from the moment you contact us to any issues you may have after your treatment is complete.
We are an exclusive family practice providing high quality dental care on private basis.
I qualified from Kings College London 30 years ago. After a few years working as an associate in different practices I bought my first practice in 1991 in Forest Hill South East London.
I undertook a year long postgraduate training at the World renowned Eastman Dental Hospital in 1994.
I found it increasingly difficult to provide, under the health service, the quality of dental care I was taught at the Eastman. In 1996 I converted my patient base to Private Care with almost 100% acceptance from the loyal patients.
At Dene Dental you will find that the sense of quality and service resonates throughout the practice.
---
Your Practice Administrator 
Neelima Shah

Neelima joined our practice in Jan 2016 with invaluable experience and skills gained from her previous position as a Senior Leader at a large comprehensive secondary school. She was responsible for transformation of teaching and learning with the aid of new modern digital technologies.
Her role included leading on the development of new systems and working with staff and external organisations to improve the current systems.
With a background of a Master's degree from Kings College London in telecommunication Engineering, Neelima will be technically assessing and improving the practice dental software as well as other software of patient education and playing a leading role in the overall enhancement of the practice.
---
---
Your Dental Nurse
Lisa Hayward (GDC Reg.109501)
Lisa passed the National Certificate NEBDN in May 1989 at the London Hospital Whitechapel, whilst working full time at a busy NHS/private practice in Ruislip. She was on the 'National Register of Dental Nurses' from December 1989, until it merged with the GDC's 'Dental Care Professionals Register' in 2007.
After working in Ruislip for three years, Lisa joined the Premier Dental Agency in Finchley. During this time she worked for various practices in and around London. This included the British Airways Dental Centre at Heathrow.
In 1991, Lisa joined a newly opened private practice in the Chalfonts, and as the sole employee for the first three years, she undertook all the nursing, reception and practice management duties. This also included working one session a week at a North London clinic seeing endodontic referrals.
Lisa joined Dene Dental Practice in 2001. Since then she has been instrumental during the modernising of the practice, especially in relation to cross infection control procedures.
---
Your Dental Hygienist
Marta Remus (GDC Reg.111509)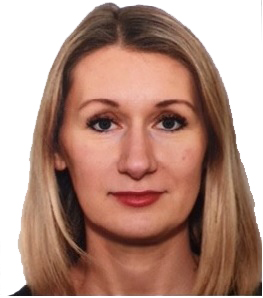 Marta qualified as a Dental Hygienist in 2000 from a medical school in Poland. After graduation, she worked at one of the best multi – special Dental Clinics in her home town.
Marta continuously strives to widen her experience and skills by participating in various courses on prevention and treatment of oral diseases.
At Dene Dental Practice, patients compliment her for delivering pain-free and gentle but thorough treatment.
Along with basic scale and polish, Marta also offers air polish for fine stain removal and if you are one of those patients that suffer from sensitivity, she provides treatment by applying high concentration fluoride varnish.